---
Founding Members
Richard Daigle


Website

I have been promoting and marketing online since 1999. I enjoy Internet Marketing and I love to help people to learn and earn.

Martin Chantler


Website

Proud owner of ReduceTheHype.com - FREE Internet Marketing Tools & Tips.

Diane Mumm


Personal Blog
Website
Facebook

HI my name is Diane Mumm, I have been online marketing since 2008. I have met so many people and love the connections I have made..

My goal is to grow my business so we have a nice nest egg when we retire.

I own Mountain High Mailer and ask that you come on over and join.. Viral mailers work great for getting eyeballs to your offers.

Feel free to reach out anytime..



jeffrey siewert



Hi I'm Jeff an internet marketer from Las Vegas, Nv. I work in the casino industry and my hobbies are making money on the internet and raising my twenty lovebirds.

Tommie Kirkland


Website
Twitter

SUBMIT YOUR LINKS AND ADS TO 13,000+ HIGH TRAFFIC WEBSITES! - 100% FREE!

Hi Fellow Marketer,

Tommie Kirkland (Captkirk) here.

Need website traffic? Build a MASSIVE stream of REPEATING VISITORS to whatever you want to promote: Your website, a blog, affiliate programs, MLMs, biz-ops or ANYTHING else! 100% FREE - Extremely VIRAL and very FAST!

Get YOUR link on 13,000+ high traffic LIVE websites in less than a minute for FREE! No robots allowed, so your link will be seen by THOUSANDS before it rolls off! - 100% FREE!

http://babo1.com/da95


Until Next Time Stay Upbeat and Positive!

Tommie Kirkland (Captkirk)
MY TOP 20 AFFILIATE PROGRAMS THAT I'M PROMOTING USING 1 LINK!
http://babo1.com/ap29

P.S. Lets Have Some Fun On Our Journey To Success!

brenda loving



I am by nature a numbers person, but am trying to use my creative abilities with internet marketing. This is a whole new world, but I am learning some new skills and knowledge. If I can do this anyone can, but you must be willing to put some work in. Anything worth having is not always easy, but you can't give up.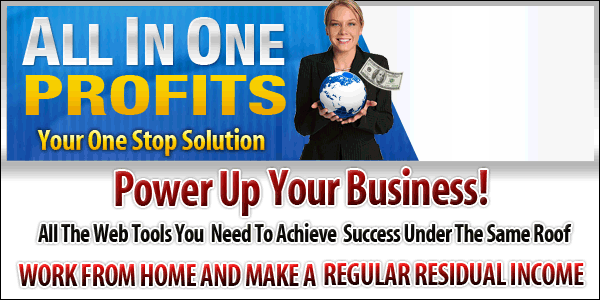 Home | Members Login | Recommended Site of The Day | Founding Members

AdExchangeSystem.com is not a multi-level marketing scheme or a get-rich-quick program, we are purely an advertising platform. We don't require you to have a website or sell any
product to use our service. We do not require you to refer anyone to our site to use our service. You won't get rich by using our internet advertising program. This website uses cookies.
Being a member and/or continued use of this website indicates that you accept our cookies policy. Thank you, we very much appreciate your support and being a member on our site!
Terms and Conditions | Earnings Disclaimer | Spam Policy | Privacy Policy
© 2018-2019 Copyright AdExchangeSystem.com